Welcome To Drop Everything Biscuit Co.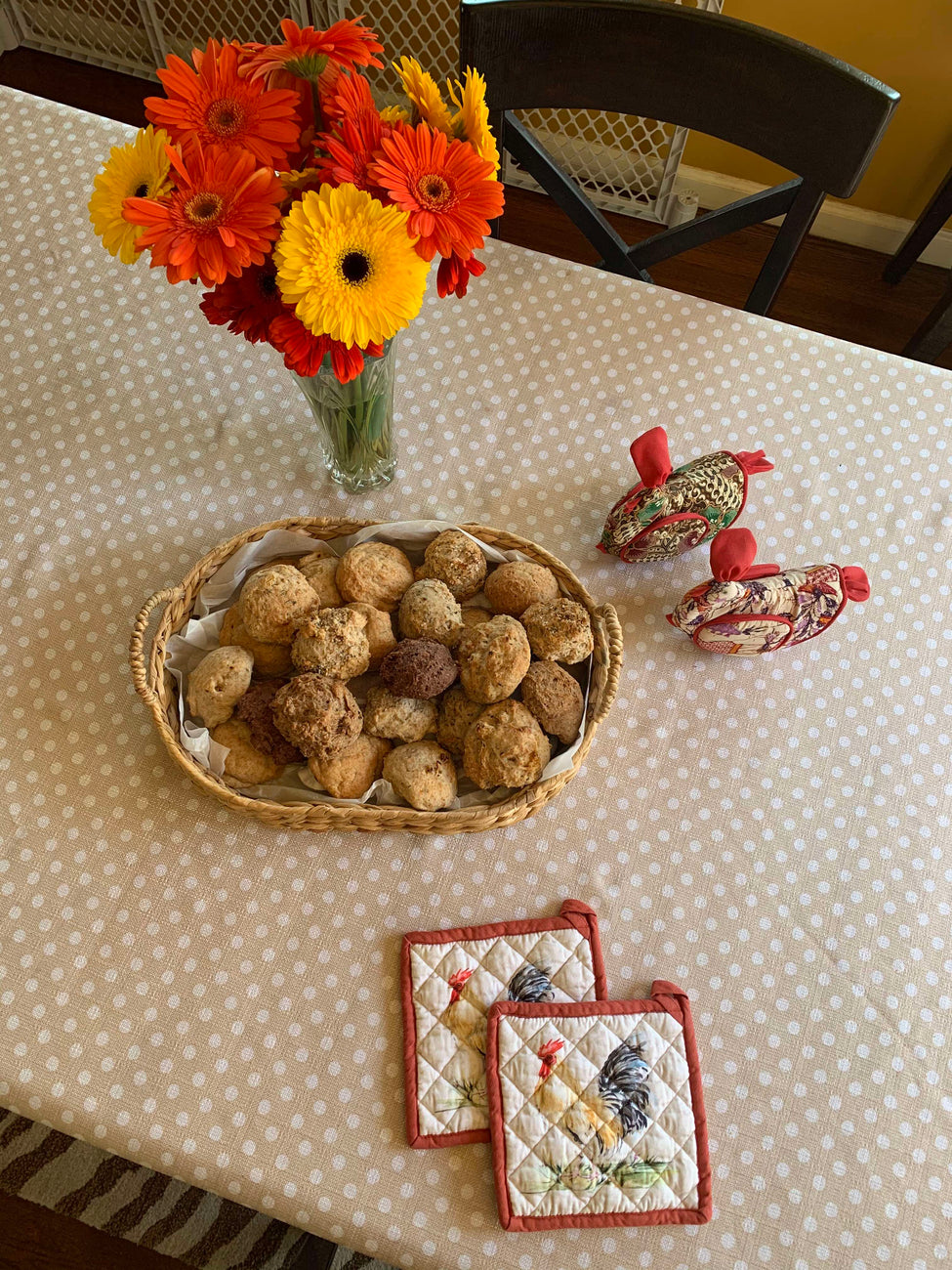 What is a Drop Biscuit?
Not quite cookies, not quite scones, and less complicated than their uniform, rolled and cut-out counterpart, drop biscuits are made with simple ingredients. You just mix, stir, and drop. Plus they come in savory or sweet making them a treat you can enjoy with a meal, with butter, honey, gravy, jam, or simply on their own.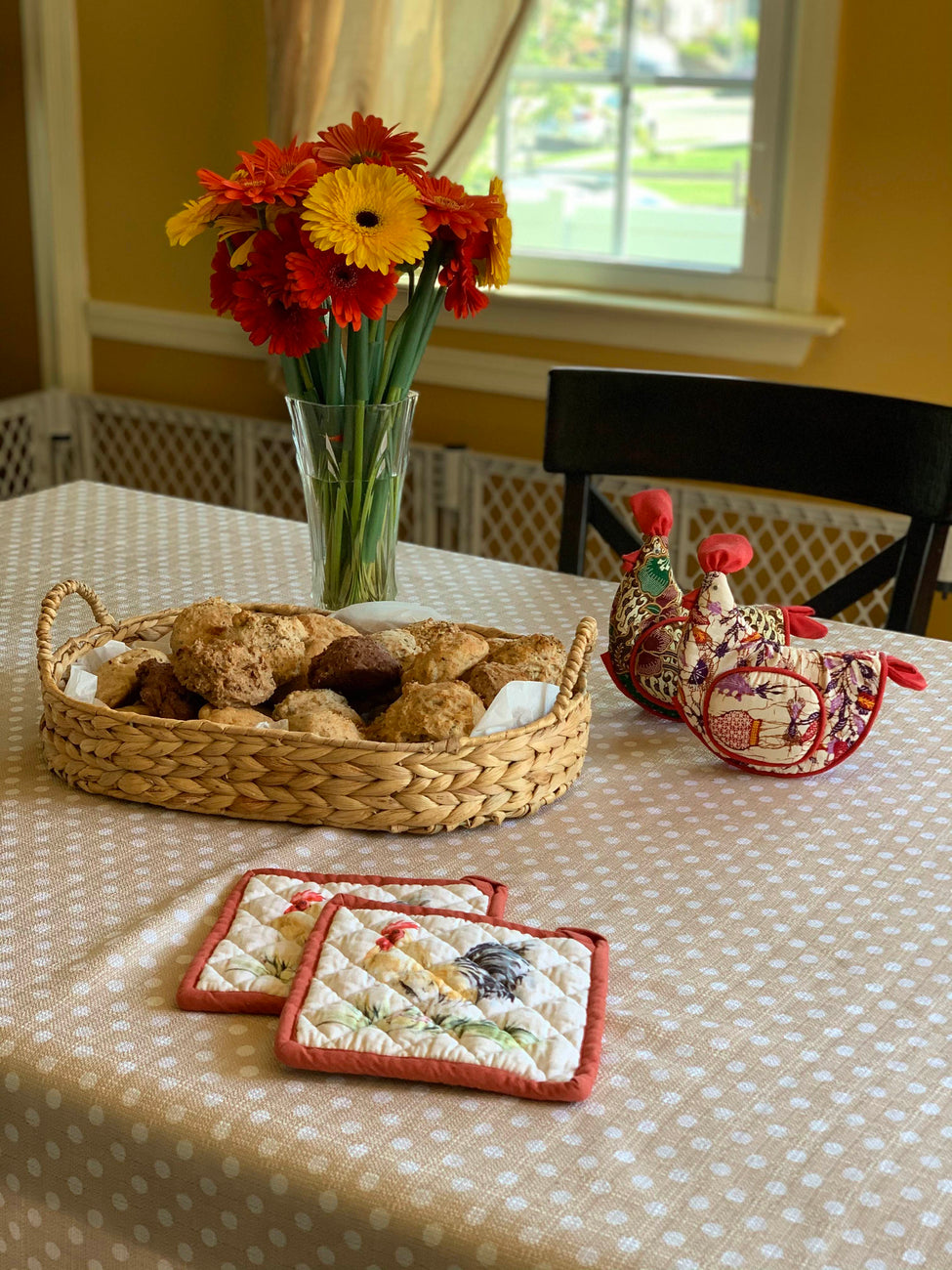 Why Drop Biscuits?
When was the last time you dropped everything and treated yourself? Drop Everything Drop Biscuits are just that. A special treat of tasty down home goodness made just for you; a "miracle of care."

Are you ready to Drop Everything?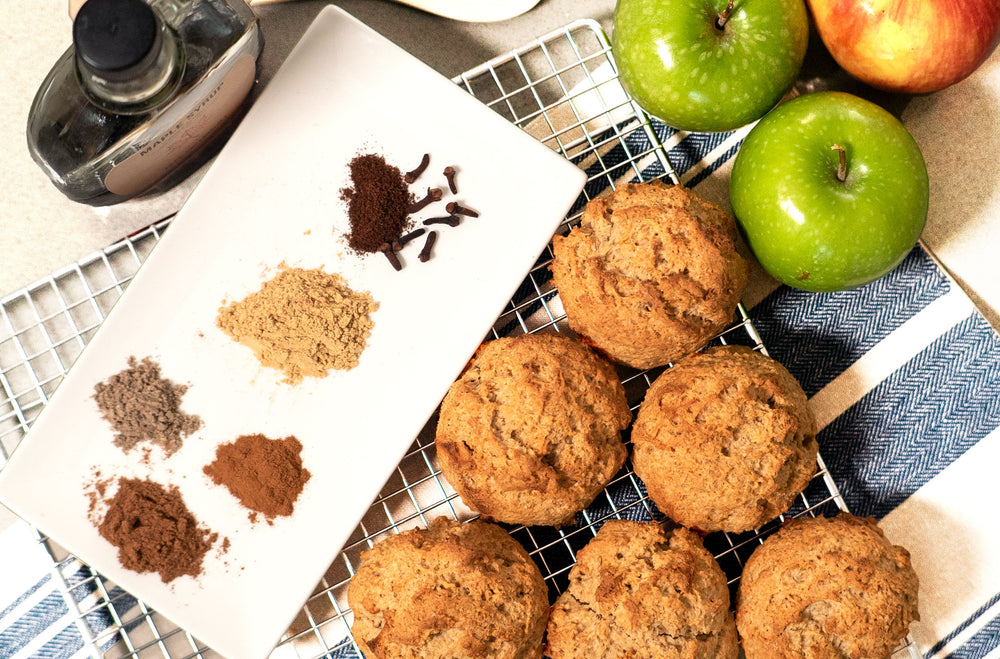 Apple Maple Spice
Flaky texture with tart apples and rich maple syrup combine with a blend of spices to form a perfect autumn sweet treat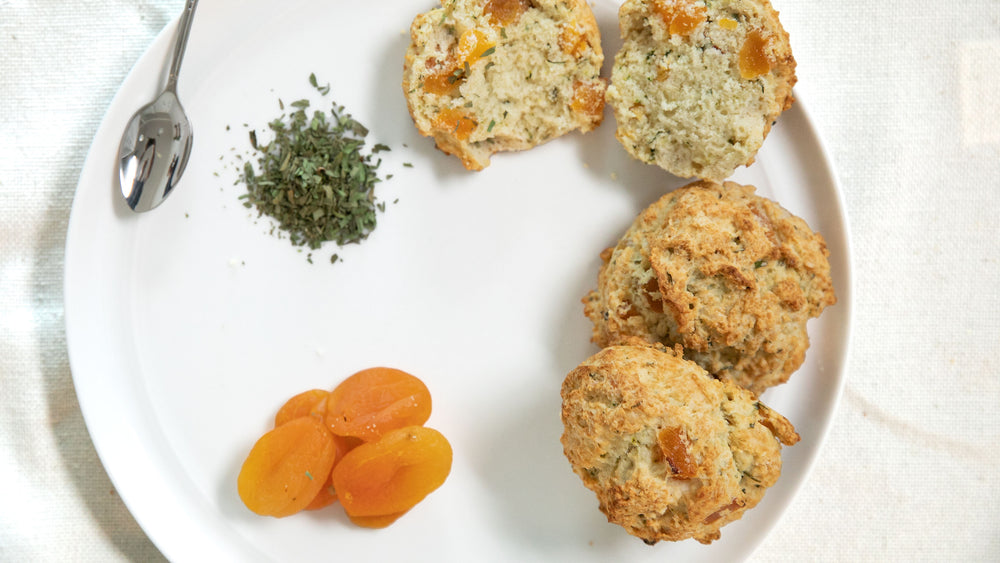 Apricot Tarragon
the familiar sweet tartness of dried apricot mixed with tarragon's clean refreshing taste reminiscent of mint and anise.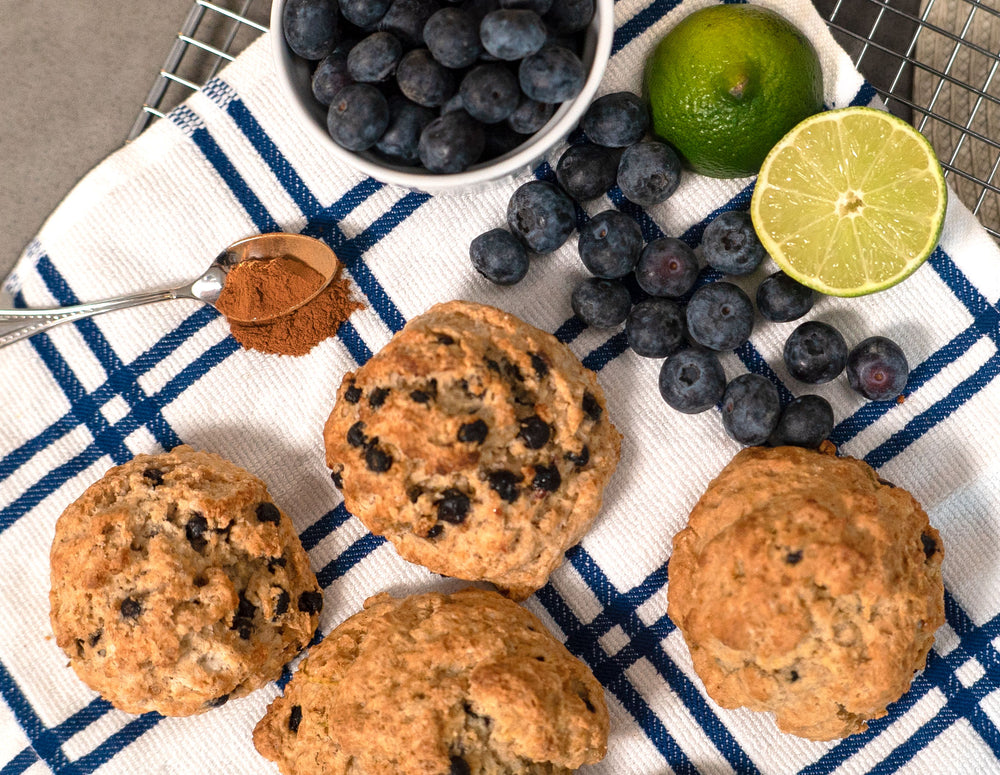 Blueberry Cinnamon
Spicy cinnamon meets tart blueberries with a surprise hint of lime combining to create a new take on a familiar classic.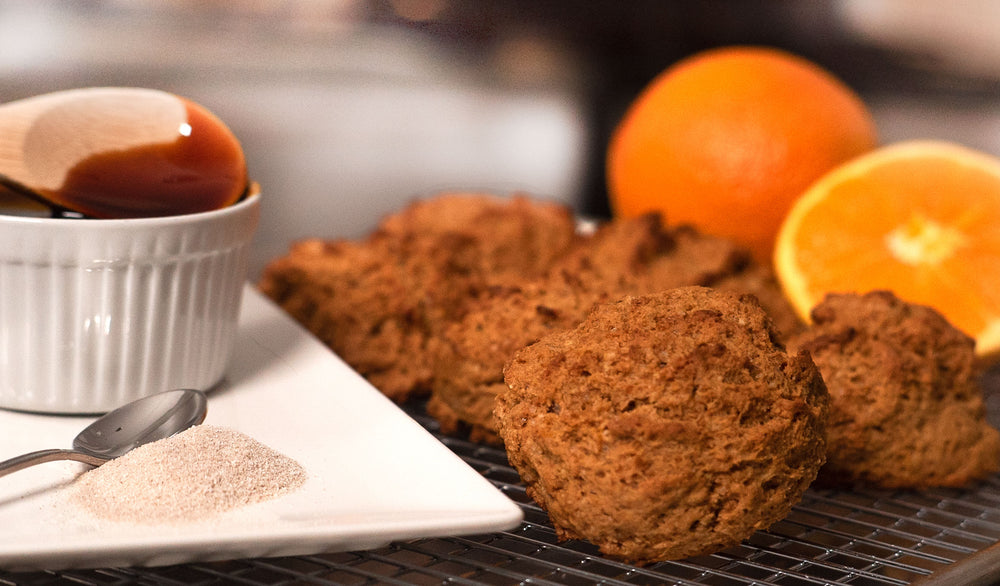 Chai Molasses with Orange Zest
Rich warm flavors of chai mixed with molasses and a hint of orange .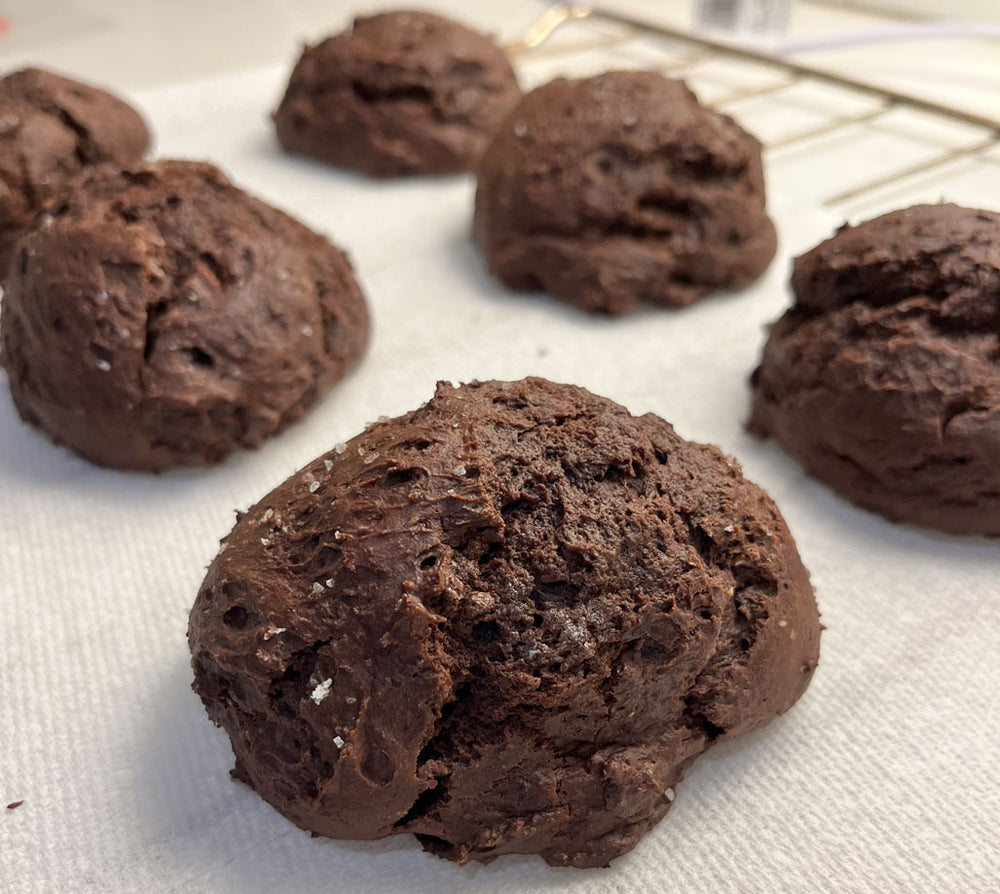 Chocolate with Sea Salt
Soft moist interior with just a touch of sea salt on top this one's the perfect balance of sweet and salty.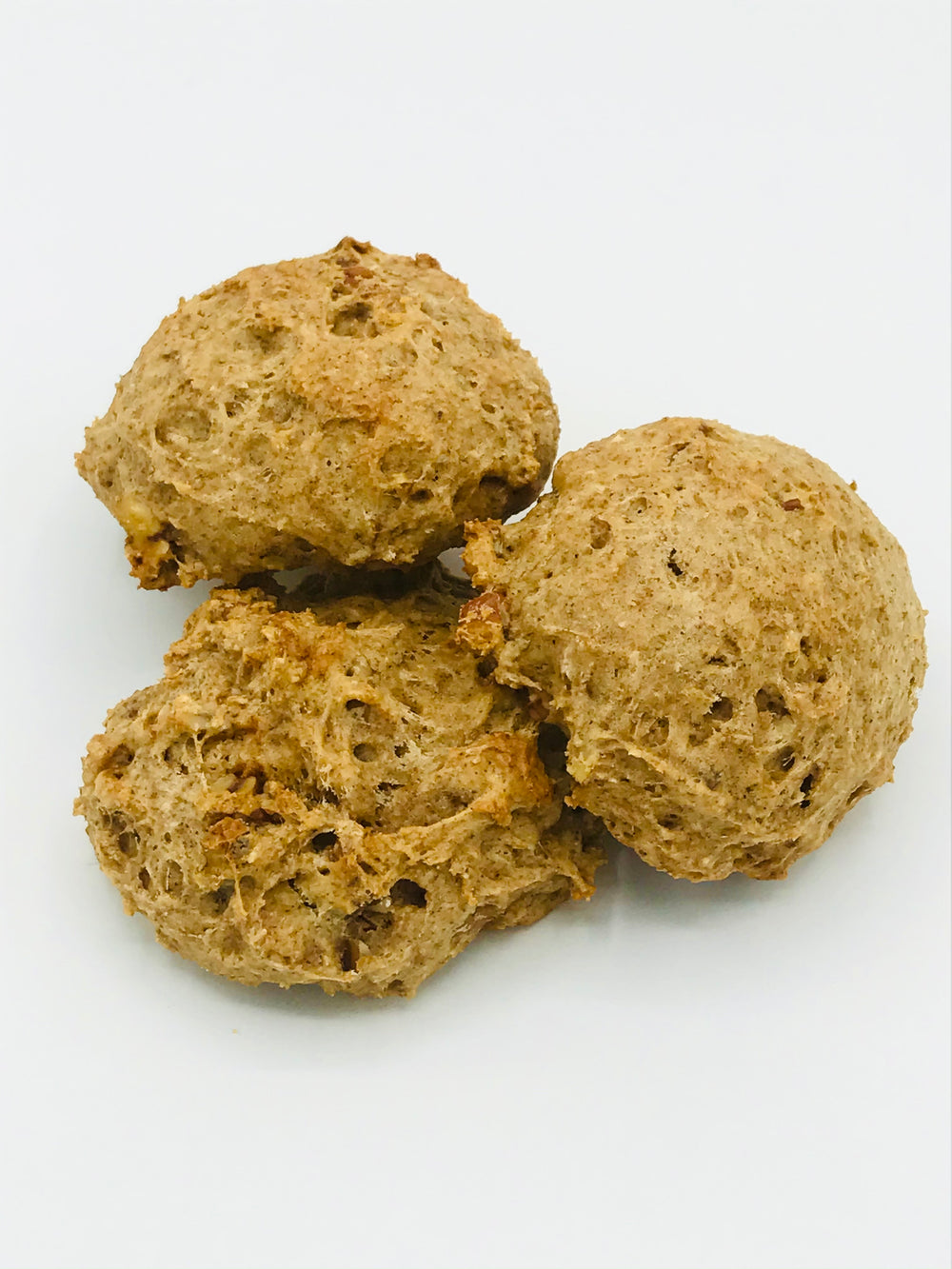 Cinnamon Sugar Molasses & Pecan
What's sweeter than our Cinnamon Sugar Molasses & Pecan Drop Biscuit? Maybe the sweetie you share them with. Made with rich dark molasses and toasted pecans.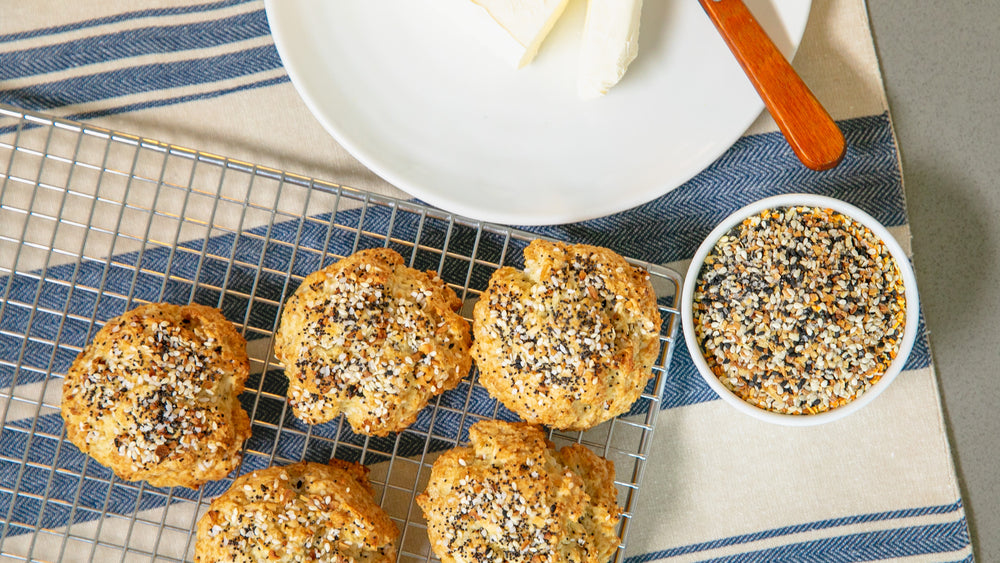 Everything Bagel Seasoning
A New York staple translated into biscuit form. You know it, you love it.
Garlic / Parmesan
So simple. So versatile. So good. These little miracles are the perfect accompaniment to a meal with a rich red sauce.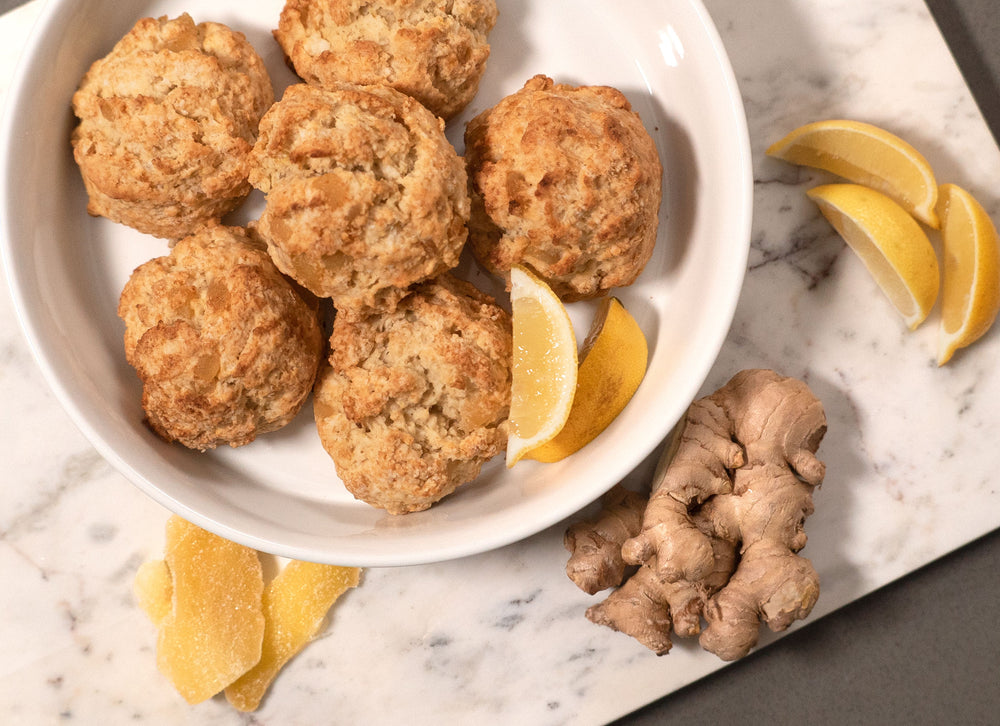 Lemon Ginger
As much as we love simple flavors, sometimes the addition of just one little ingredient takes the ordinary to the next level. We combine classic lemon with candied ginger to make this terrific lemon treat.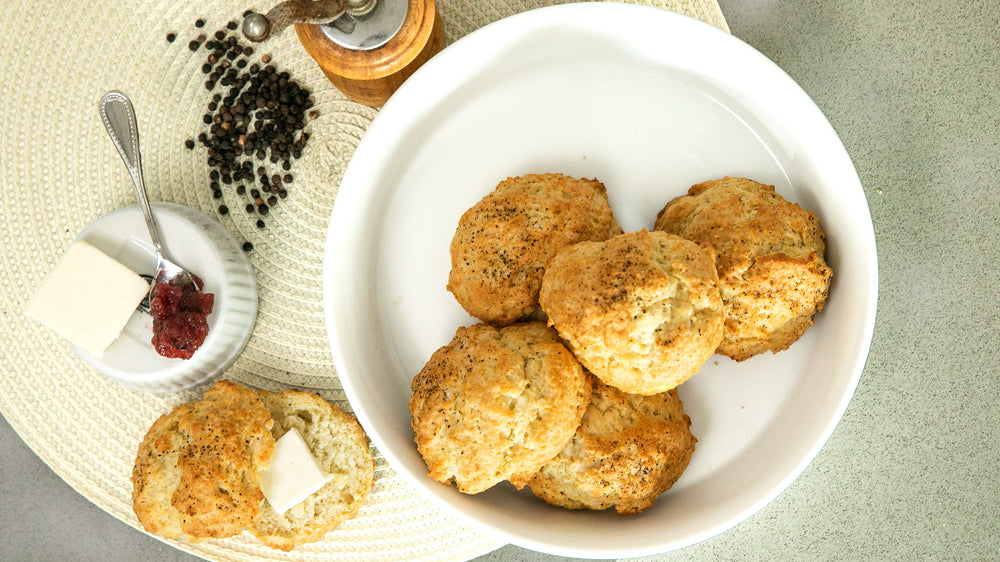 Plain-N-Savory
Back to basics with a good old down home buttermilk Drop Biscuit. Best of all? It's probably the most versatile biscuit of all. Goes with breakfast, lunch, or dinner.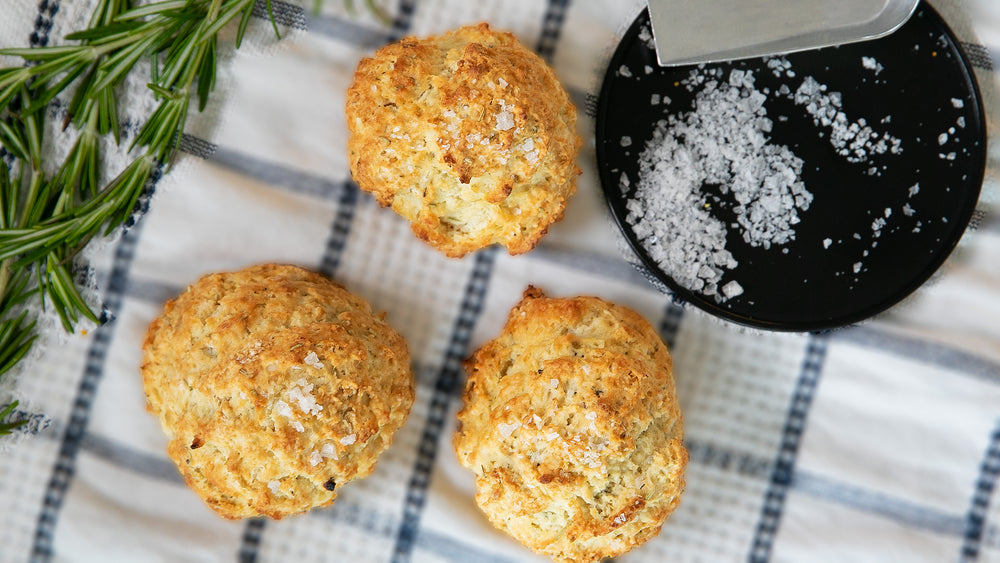 Rosemary Sea Salt Biscuit
If you like it savory then look no further. This biscuit has got just what you're looking for. Great with a meal and a touch of butter !
Sour Cream and Onion
Flaky and tender, with the tang of sour cream and the tartness of onion, these biscuits belong on your weekend breakfast table or are perfect for everyday snacking.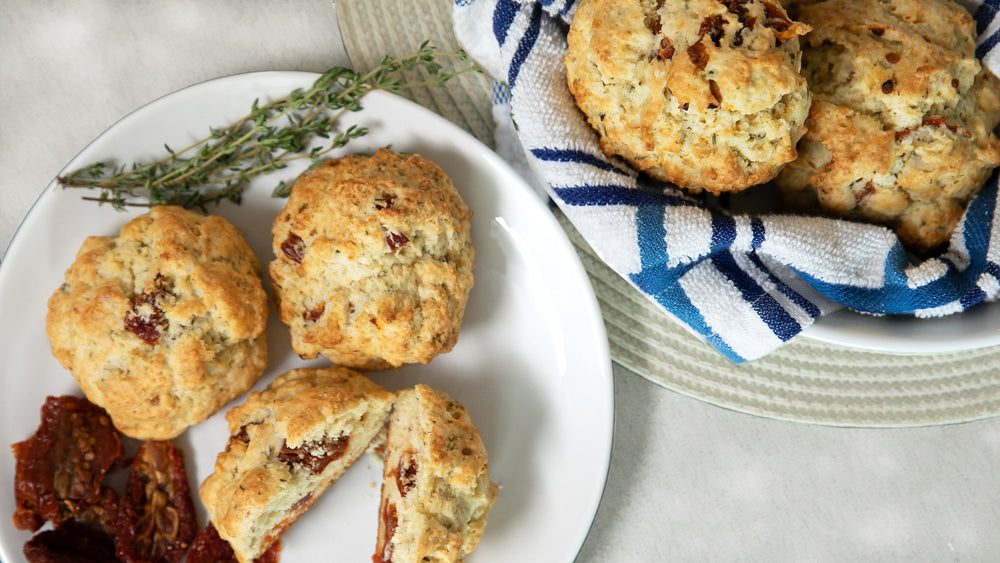 Sun-Dried Tomato & Thyme
A hint of the middle east, savory thyme combines with the sweetly tart flavor of sun-dried tomato.
Sweet Orange with Orange Glaze
These biscuits taste like they were made for Brunch or for any lazy morning. Light and flaky and topped with a sweet citrus glaze.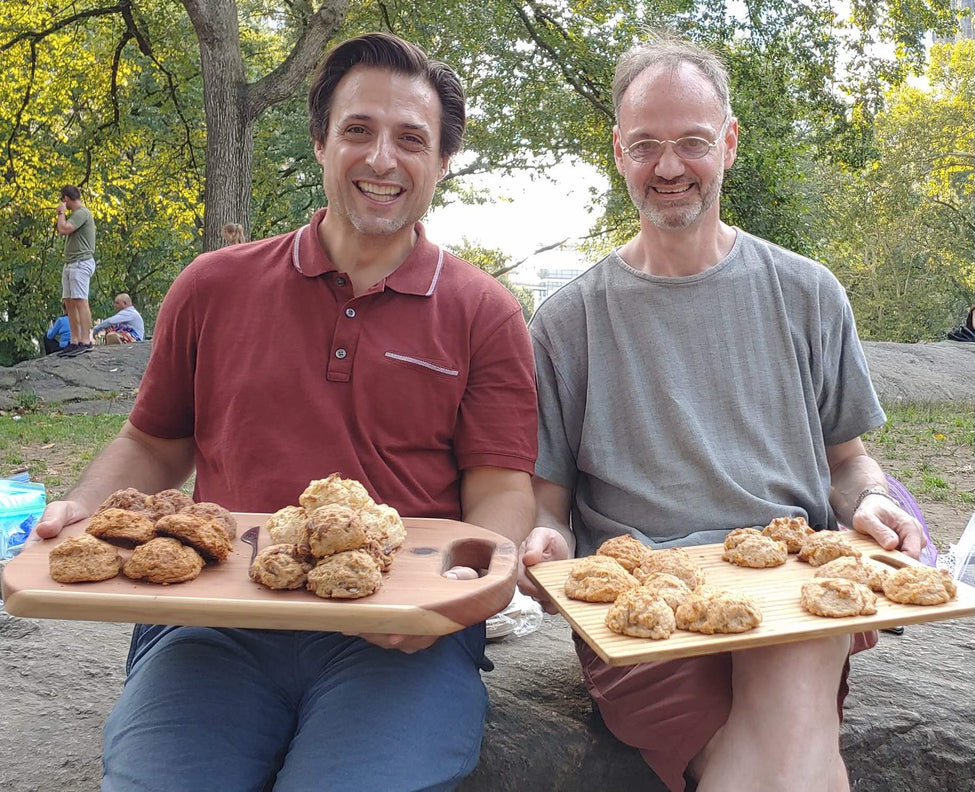 The Bakers
Jonas Cohen / Marcus Baker

When Jonas and Marcus met in 2007 they were a somewhat unlikely pair. Jonas is a born and bred New Yorker. Marcus hails from the South. Jonas likes all things sweet. Marcus prefers them savory. Jonas loves writing his bio in the third person, and Marcus is too busy rolling his eyes. Nevertheless, a New York actor and an Arkansas Pianist and Music Director bonded over a mutual love of theater and good food, and a friendship was forged. When the world came to a halt in 2020, these 2 theater artists had no choice but to drop everything. They turned their focus to self care and found a renewed sense of order and comfort in the kitchen. Then, they came upon the Drop Biscuit, an old Southern staple, and an idea began to take shape. Biscuits have always been a simple and special treat; a culinary pillow for the soul. Like all good food they bring people together. Plus they can be endlessly enhanced with all kinds of savory and sweet add-ins. That's when we knew we'd found something special and DROP EVERYTHING BISCUIT COMPANY was born.